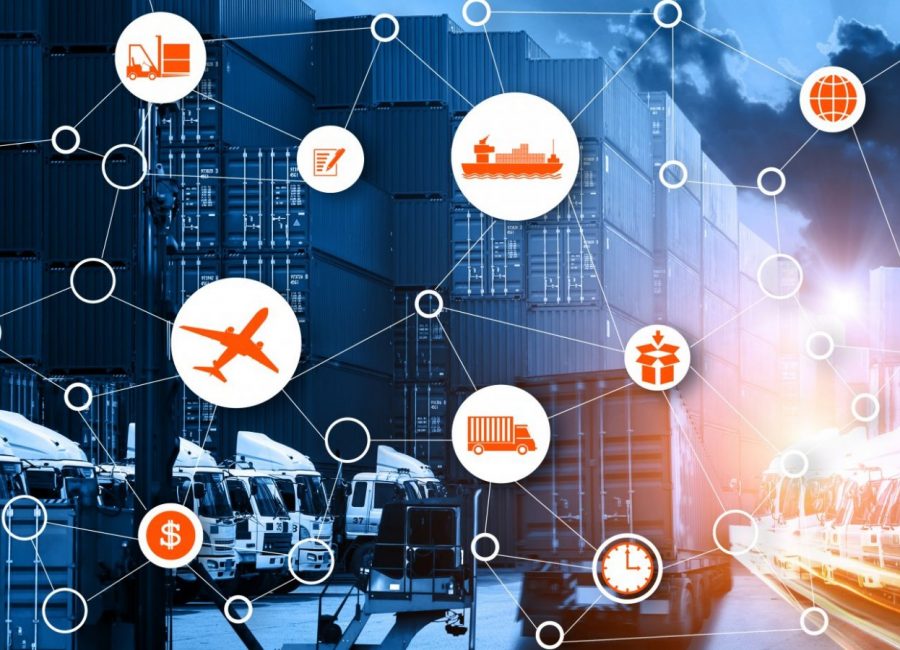 Multichain / Supply Chain Development
The Multichain technology is a platform that helps users to establish a certain private Blockchains that can be used by the organizations for financial transactions. A simple API and a command-line interface are what Multichain provides us. This helps to preserve and set up the chain.
Multichain is a free and open source blockchain platform to create private/permissioned blockchain networks. Multichain is an extended version of the Bitcoin core software, which is used for financial transactions. OG Software Solutions  makes blockchain supply chain development transparent, efficient and easy. It helps documenting the transactions with a decentralized distributed ledger technology. Keeping everything secured within the network yet making it easily accessible for information.
SCM (Supply Chain Management) involves a series of key activities and processes that must be completed in an efficient (fuel-conserving, cost-reducing, etc.) and timely manner.
How Blockchain Benefits Supply Chain Management
Blockchain changes the landscape of enterprise supply chain market by introducing a myriad of features to make different supply chain operations cost and time effective.
End to end traceability
Easily track the properties, origin and movement of assets across the different trade zones.
Secured Operations
Eliminate fraud and thefts by storing the decentralized and encrypted records on blockchain.
Compliance and certification
Verify, certify and comply with different regulations for easier maintenance of assets and resources.
Blockchain Solution
Blockchain Solution for Supply Chain
The blockchain technology provides a more secure way to create a formal registration of goods, commodities and information on a digital shared ledger, removing frictions and solving all the mentioned problems.
Once the data is recorded on the blockchain network, it becomes immutable so it can't be forged. The information is also available for everyone to check it. All of this help increase the transparency in the Supply Chain, while ensuring the product doesn't get lost in the way and solving the inventory issues.
Another feature that comes along with the digital shared ledger is the possibility of authentic products. This means that once product is in the developmental stage, it is possible to give it a unique number or code to make sure it is not forged.
Supply Chain Management System Service
Supplier catalog management
Maintaining the catalogs in the most secure and cryptic manner.
Contract price management
Helping the management in determining the price with accurate results.
Ordering products and services
Ascertaining the products and services with correct ordering procedure.
Requisitions management
Saving the requisitions documents in an arranged and ordered manner.
Retrieving supplier's quotes
Tracing back the history and getting the all the price quotes with dates.
Purchase orders processing
Making the order processing way faster with no middlemen or gateways.
Making receipts for materials
Authenticating every transaction with receipts through smart contracts.
Invoices processing
Processing invoices with a faster speed equipped with peer-to-peer architecture.
Business growth
Ultimately leading to business growth with all the features and advantages.
Attributes of Blockchain on Supply Chain
Immutable transactions
Transactions happening in the supply chain are certainly immutable due to security concerns in supply chain ledgers.
Shared datasets
Share the transaction via datasets in the transaction ledgers so that the business transactions will work over seamlessly.
No third party involvement
Supply chain is a peer-to-peer network that will not allow any third party viewers to observe the transaction sets in the ledgers.
Secured, transparent and trustable
Supply Chain transactions are secured, transparent and trustable so the business transactions can happen within the secure environment.
Cryptographic ledgers
Supply Chains contain ledgers of every transaction inside the network. These encrypted transactions cannot be viewed by anyone outside the network.
Faster transitions
Since there is no need for a third-party to approve the transaction, the process of trading money or any informations between the parties is done within minutes.
Multichain Development
Multichain technology is a simple API and command-line interface platform that assists users to establish private Blockchains which can be used by Organizations for financial transactions. The main objective of multichain is to avoid confusions and to ensure stability over transactions while two Blockchain nodes connect. We hope that we have formed an idea about Supply chain development and Multichain development for your enterprise private blockchain that assures you on security, reliability and full-fledged cryptic blockchain for your private venture. We assure you that our supply chain technology is top-of-line and can offer you a plethora of features along with Multichain development to enhance the security of your private blockchain.